Your First Step Towards Home
Skilled care is often a necessary transition for those recovering from a stroke, heart attack, surgery, fracture or other health conditions before returning home from the hospital. Skilled Care services, located in a designated wing on first floor of Woodland Terrace, provide spacious private rooms, telephones and basic cable TV. Families and visitors are always welcome.
Our in-house team of physical, occupational and speech therapists lead skilled care residents in their rehabilitation regimens to rebuild strength and abilities. Our goal is to help our skilled residents reach their highest level of functioning as soon as possible. From the day residents arrive, we begin their discharge planning to make sure they can safely return to their own home or to an alternative setting that will best meet their needs.
Bartels Skilled Nursing & Rehabilitation Amenities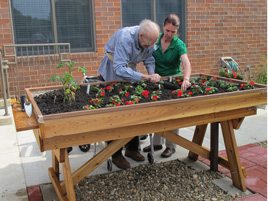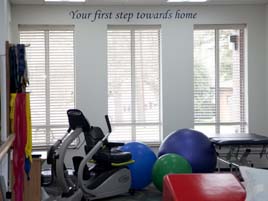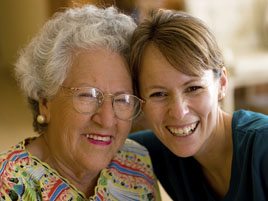 24-hour licensed nursing care
Designated skilled care staff
Licensed Therapists
Full time chaplaincy program
Nutritious meals
Full schedule of activities
Pharmacy services
On-call physicians
Volunteer program
Inviting, home-like décor
Basic cable TV
Community Room
Chapel
Private family dining rooms
Reading room and vision machine
Droste Ice Cream Den and Patio
Sunrooms, visiting lounges
Climate-controlled greenhouse
Medicare certified
Computer & Wi-Fi access
Conference room availability
Convenient designated entrance
Family space with flat-screen TV
Outdoor courtyards, park, gazebo, nature trail
Free transportation to local appointments
Hospitality room with coffee & kitchen access
Admission Criteria
We offer admissions seven days a week and assist with determining eligibility for Medicare or other insurance coverage.
Medicare Eligibility
To be eligible for coverage under Medicare Part A, an individual must have been in the hospital for at least three consecutive days and have a physician's order for skilled nursing.
Do you still have questions? Are you not sure if Skilled Nursing & Rehabilitation is right for you or your loved one? Click here to contact us and one of our caring representatives will be in touch you to answer any of your questions or concerns.