COTTAGE DESIGN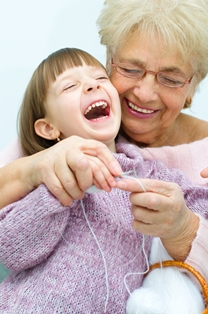 A place to sleep and keep your belongings – a bedroom to personalize.
A place for personal care– a private bathroom.
A place to share snacks and conversation – a kitchen.
A place to socialize – a Great Room; common spaces to encourage interaction between residents and staff.
Caregivers spend quality time with residents and their families. Residents and the household care team get together to plan activities, holiday celebrations, and other events. Care team members get to know residents—and their preferences—very well. These bonds make a difference for residents
and families.
COTTAGE LIVING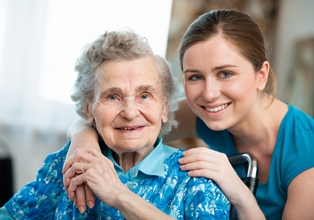 Aspen Cottage is uniquely designed to support people with early stages of Alzheimer's and other related dementias. Created to look and feel like a home with shared activity areas in the kitchen, dining, living room and outside terrace, residents will have the freedom to safely interact with family and friends. Programming will encourage independence, with a commitment to physical, social, spiritual and emotional wellness, while accommodating individual needs. Our approach will recognize and foster those values that every human cherishes; dignity, respect, love and privacy. Above all, Aspen Cottage is a place where residents will thrive, feel valued and at peace.

ASPEN COTTAGE AMENITIES
Individual Suites with Private Baths
Trained Staff Available 24 Hours a Day
Secured Courtyard
Attractive Dining & Spacious Great Room
Daily Activities
Pet Therapy
Music Therapy
Weekly Housekeeping
Beauty Shop/Spa
Three Daily Meals
Secured Entrance
Transportation to Local Destinations
Wellness Program
Personal Laundry Service
Partners in Care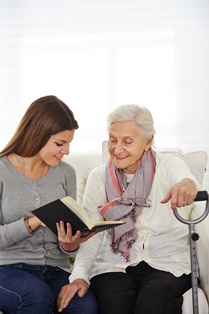 We offer three assisted living service plans so you can get the amount of services you need for one all-inclusive monthly fee. You also have the option of purchasing additional services, if desired.
Our experienced staff works with you and your family to select the level of service to best meet your needs. Your monthly fee is based on apartment size and service plan.  No buy-in or lease is required.
We provide transportation, housekeeping, laundry, and maintenance. Personal laundry and flat linen services are available weekly for personal laundry and bi-weekly for flat linen services. Each floor has a laundry room with a washer, dryer, deep sink, ironing board and plenty of counter space. Laundry services are included at ALL levels of care and are done on an individual basis by the staff.
| | Service Plan Level I | Service Plan Level II | Service Plan Level III |
| --- | --- | --- | --- |
| Three meals per day | | | |
| Daily personal hygiene monitoring, | | | |
| Medication management | | | |
| Weekly personal laundry service, | | | |
| Housekeeping and flat linen services weekly | | | |
| Annual deep cleaning | | | |
| Scheduled transportation to local providers and destinations | | | |
| 24-hour personal emergency response system | | | |
| All utilities and basic cable TV | | | |
| Maintenance services | | | |
| Qualified staff on duty 24 hours a day | | | |
| Wellness, spiritual and social activities | | | |
| Use of all common areas | | | |
| Full-time Chaplain on staff | | | |
| Full access to other services and events at Bartels | | | |
| Priority admission to Bartels Nursing Care | | | |
| Bathing and assistance with support hose | | | |
| Assistance with activities of daily living (ADL) such as bathing, grooming and dressing | | | |
| Assistance with management of incontinence product application | | | |
| Personal laundry/linen service twice weekly | | | |
Do you still have questions? Are you not sure if Aspen Cottage is right for you or your loved one? Click here to contact us and one of our caring representatives will be in touch you to answer any of your questions or concerns.
A copy of the occupancy agreement is available to all persons upon request.